ISO 9001:2015 Certification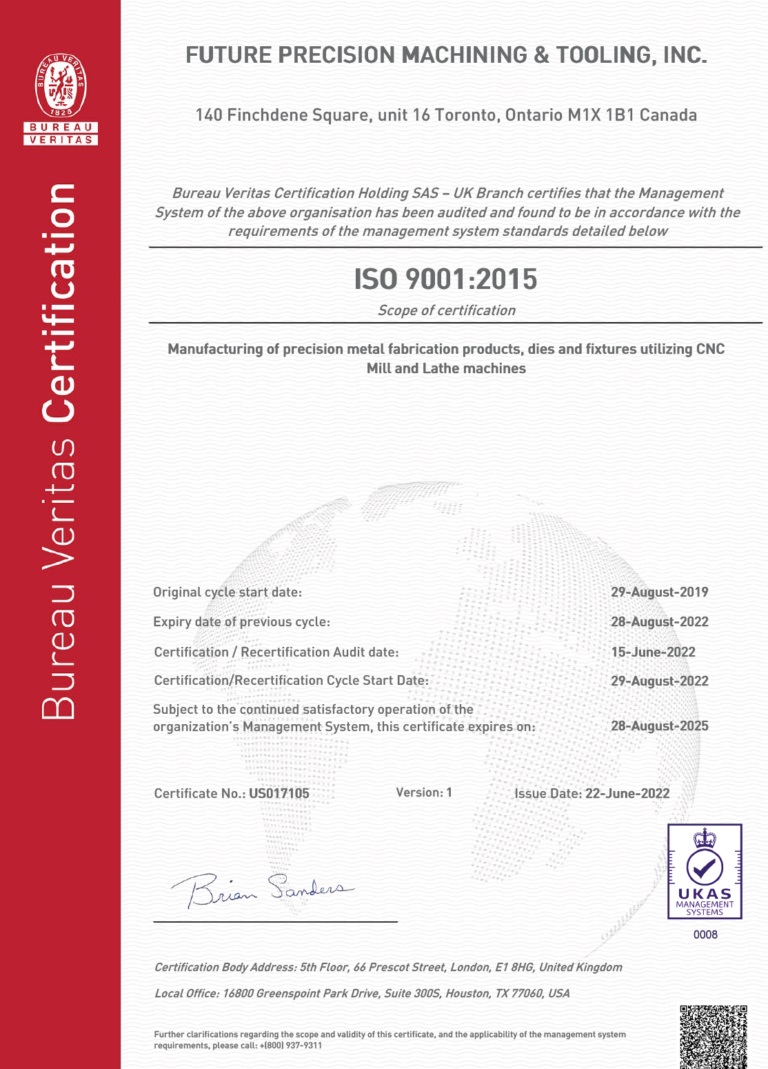 Since 1986, Our Team Has Succeeded In Understanding The Needs Of The Industry And Creating Reliable Products To Serve Them All.
Our company is ISO 9001-2015 certified. ISO 9001-2015 is a family of standards for quality assurance in management systems and is maintained by the International Organization for Standardization. 
The Standard provides a framework to manage our business and ensure a philosophy of continual improvement in all aspects of your business. 
It is externally assessed on an ongoing basis to ensure these business practices are maintained.
It involves Top management in the improvement of the Quality Management System and facilitates the organization to become a customer-focused organization.
It also ensures sustained customer satisfaction by producing, delivering services, and providing support functions that meet customer's needs and expectations.
This certification enables to increase the effectiveness and efficiency of the organization through continual improvement in systems and products /services quality.
Future Precision Machining and Tooling Inc. is an ISO 9001:2015 certified versatile machine shop located in Toronto, ON, specializing in CNC Machining, Jigs, Fixtures, Molds, Tool & Die, and Custom Machining for various industries including Aerospace, Telecommunication, Oil & Gas, Medical, Furniture, and Military. We have continuously served the North American market for the last 35 years.
Our engineering department is fully equipped with the latest editions of the Solidworks and Mastercam software to tackle any type of challenge in the field of design and machining.
Our 35+ years of CNC machining expertise coupled with our state-of-the-art CNC Equipment and the best CAD/CAM software available in the market ensure that you will receive your parts with full quality control and in a timely fashion.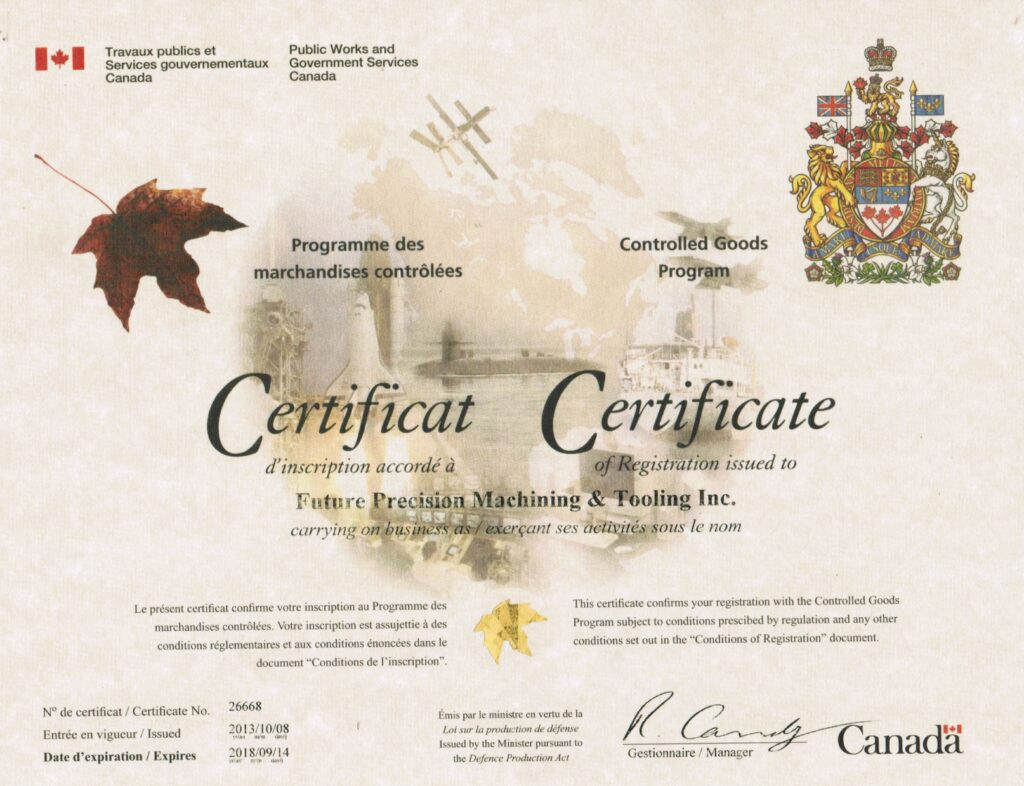 Control Goods certificate

(New certificate Applying Soon)

Numbers Speak For Themselves